How to podcast for crime prevention.
What is podcasting?
I have an confession to make. I am addicted to podcasts and podcasting. There! I've said it. From the first day that I discovered that I could listen to audio on demand I was hooked. I was a regular listener to talk radio but over the years I have grown weary of all of the commercials. I also didn't like the fact that I had to listen on the radio station's broadcast schedule.
Then along came podcasts. I could download them onto my portable MP3 player and listen to my favorite shows while mowing the lawn or walking on the beach. Since their introduction a few years ago, both the players and the medium have evolved. But what are podcasts? Wikipedia says that a podcast (or netcast) is a digital medium consisting of an episodic series of audio, video, PDF, or ePubfiles subscribed to and downloaded through web syndication or streamed online to a computer or mobile device. The word is from "broadcast" and "pod" from the success of the iPod, as audio podcasts are often listened to on portable media players.
Ways to listen to podcasts
Directly from a website using computer
Download the (MP3) file and play using a media player
Subscribe to RSS feed
Receive an email with the audio file
On Roku TV
On Apple TV
On internet enabled smart TV
Using a tablet
Using a smart phone (Mobile)
In a car
Android Apps
iPhone Apps
Computer
Items needed to create podcasts
Equipment
Computer
Mixer (Not required when starting out but may be useful if doing Skype interviews.)
Software
Audacity (free)
iTunes (free but optional)
Skype (Free. Used for interviews over the Internet.)
Hosting account
Libsyn
Blubrry
Soundcloud
Website
Agency server
WordPress (free)
PowerPress WordPress plugin (free)
Mobile option
iPad, iPhone, android phone, or tablet
Bossjock app
Rode Rec App (Optional alternative for recording on a smartphone.)
[callout]See more posts about podcasting.[/callout]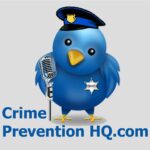 Audio is a great way to connect with your audience. By recording a simple file and posting it online, we can let our community use any method they want to listen to our message. Most of us probably don't realize how many ways there are to listen to on-demand audio. Listed below are some of the means but there are many more. Ways to listen to on-demand audio and podcasts Directly from a website using computer. This is as simple as surfing the Internet on your desktop PC or laptop and clicking on a link to listen through your web browser.  For example, if you go to http://crimepreventionhq.com/3  you will see a media player embedded right in the post and you ...