Upcoming training events, classes and speaking engagements.

3-Day Crime Prevention Through Environmental Design (CPTED) in Schools – June 2017
June 26 @ 8:00 am

-

June 28 @ 5:00 pm

$299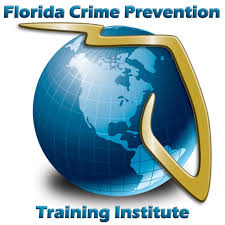 I will be instructing a three-day CPTED in Schools class for the Florida Office of the Attorney General's Florida Crime Prevention Training Institute.
During the three-day (24-hour) course, participants focus on basic CPTED concepts of proper design and effective use of the physical environment to achieve a more productive use of space and a reduction in crime in Schools. School design is increasingly influenced by safety concerns. There is a direct relationship of the design and use of the environment, to human behavior and crime. Participants will analyze the impact of campus design on students and staff safety by reviewing school designs which include: parking, student drop-off, bus pick-up, signage, hallways, lockers, restrooms, lighting and more. In examining a school setting, participants will describe the benefits of incorporating CPTED strategies and principles. Upon completion, the participant will have a basic understanding of CPTED concepts and strategies as applied in schools.
Students learn architectural and planning terms and definitions, techniques used to analyze the potential for crime, how to identify relationships and conflicts that exist between crime and the environment, and the application of CPTED strategies in neighborhoods, schools and other sites.
Emphasis is placed on documented case studies and specific CPTED applications in commercial, transportation, and public housing settings. Participants are instructed in how to read construction blueprints and schematic diagrams; how to communicate with planning, engineering, and construction personnel; and in making recommendations to city, county and state agencies.