Resources used in the Basic School Resource Officer training class.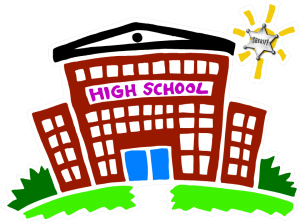 Topics:
Teaching Techniques
Law-Related Education
Cyber Crimes and Internet Safety
---
Power Point Presentations
Instructional Techniques and Law-Related Education
Cyber Crimes for the SRO
Websites:
SecureFlorida.org is Florida's resource for cyber-safety info for citizens and law enforcement.
OnGuard Online from the Federal Trade Commission has a ton of free media resources including videos and interactive games.
Snopes is the best source to research a topic to determine if it a hoax or real.
FTC.Gov/bulkorder for free brochures, pamphlets and handouts.
Games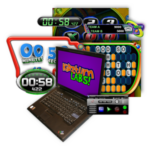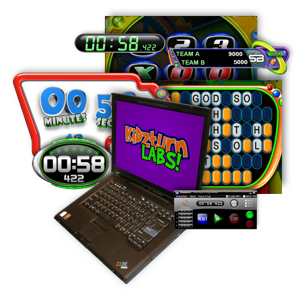 Everyone asks where do we get the games we demonstrate during class. The video games come from a company called Kidz Turn Labs. They work best when you have a projector or flat screen high-definition television hooked up to your computer. I use a laptop running Windows with an HDMI connector out and it works great.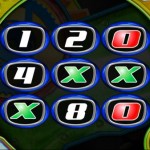 I think I paid $20 for the Tic Tac Toe quiz but it lets you load and save your own set of questions so you can have different questions for each type of program you run. The website contains a few free downloads so check those out first to see if those will work for you first.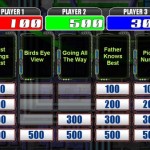 The other game I use frequently is a variation of the Jeopardy game show called Brain Blox. You can customize it for the number of categories (columns) you want and set the point value for each row.
Don't want to use on-screen questions? Just use a couple of USB game controllers plugged into your computer running Lockout and you will be able to see and hear who buzzes in first. It will also display the running score for each side.
Videos
Saturday Night Live MySpace
A funny look at a serious subject. The dangers of social network sites such as MySpace and Facebook are highlighted in this skit.

Facebook Identity Theft:
Office Romance Goes Wrong When Facebook Profile is Hacked. A video from Hulu.
Talent Show
Cyberbullying Prevention Commercial
Fox News: Florida Teen charged with "Sexting."
Your Cell Phone is Not Safe
News video that shows how spyware software can be used for stalking.
---
Disclaimer: Although I am an instructor for the Florida Crime Prevention Training Institute, I am not an employee. The views expressed here are mine and do not necessarily reflect the views of the Florida Office of the Attorney General.